The practice was founded in 1961 by Jaume Fernández Gumbau, the father of the current administrator, and initially focused essentially on the field of insurance.
The administrative agency dates back to the year 1976, when the current owner, Santiago Fernández Carbó, became a chartered Administrative Agent.
The administrative agency currently comprises a team of 14 professionals, a lawyer specialising in taxation law and two economic analysts. The whole team is geared towards providing companies and individuals with a comprehensive service covering a full range of consultancy in the fields of taxation, employment and accounting, with its own renowned traffic and transportation department, one of the leading operations in the province of Girona.
Our motto is "professionalism at your service", offering the finest service with a personal touch.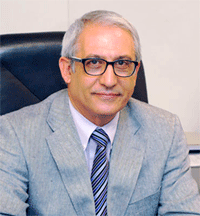 Sr. Santiago Fernández Carbó